Great conversations and a trend towards sustainability at Chinaplas 2023 
From April 17-20 the 35th International Exhibition on Plastics and Rubber Industries "Chinaplas 2023" was held at Shenzhen World Exhibition & Convention Center. 
Around 3900 exhibitors presented their latest innovations on an exhibition area of 380,000 square metres. After the last Chinaplas in 2021, which was mainly attended by visitors from China, international visitors were once again streaming through the fairgrounds in Shenzhen due to the relaxation of China's covid-19 restrictions.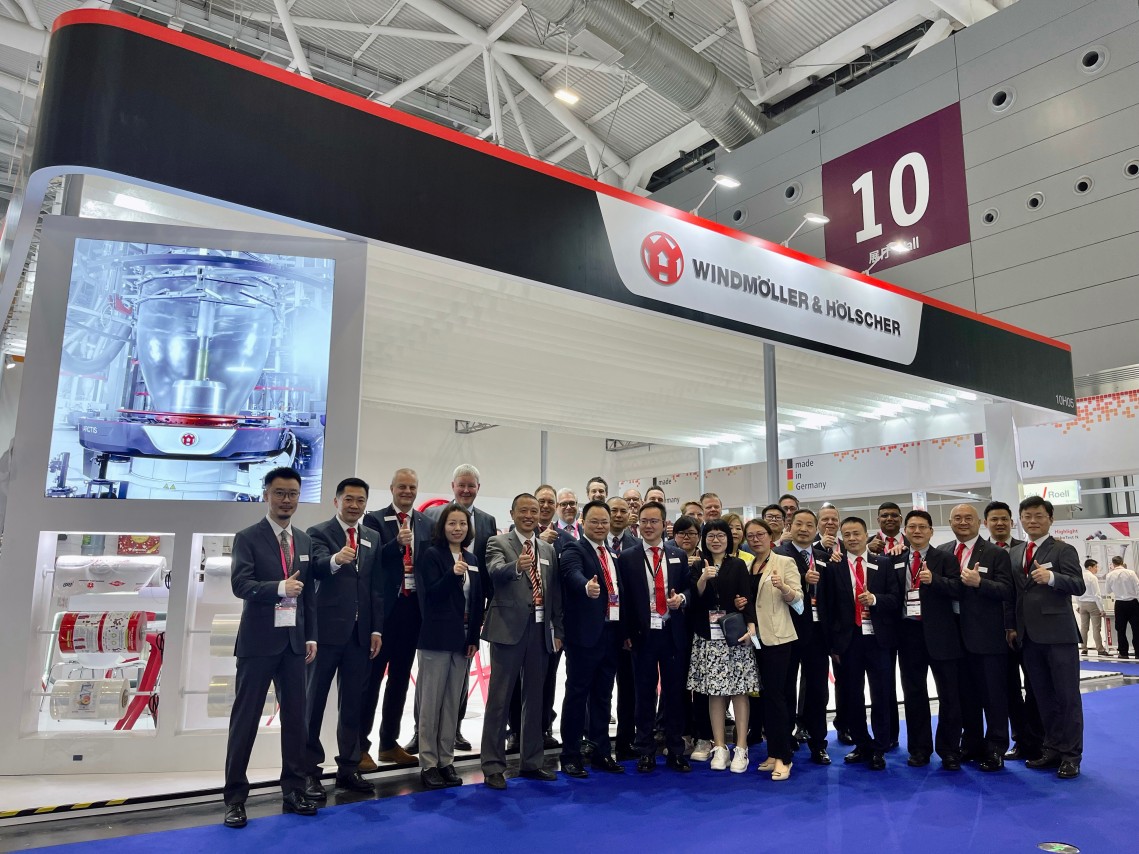 LATEST SOLUTIONS FOR EXTRUSION, PRINTING AND CONVERTING
Windmöller & Hölscher presented the latest solutions for extrusion, printing and converting regarding the industry's hot topics: circular economy, digitization and efficient production.
Among its film applications W&H presented its blown and cast film portfolio with a focus on environmentally friendly solutions for flexible packaging. A hot topic of industry are Mono-material packaging solutions and with them the technology of W&H´s Machine Direction Orientation (MDO). In the printing sector, the focus of the conversations was on printing processes with functional barrier coating. Customers also discussed about the portfolio for tubs and bottoms for paper and PE sacks, including the valve bottomer AD Plastic 2 using hot air sealing technology and the new film for sift proof valve sacks (MP) and a light and strong bottom woven bag.
W&H showed complete solutions with AVENTUS - the specialist for solutions for packaging free-flowing, loose goods through to finished pallets - and presented GARANT bag making machines for paper.
But it was not only the latest innovations that attracted visitors to the W&H booth. Personal contact and in-depth discussions were the focus. Jinghui Dai, General Manager at W&H China, concludes: "We were able to perceive the hot topics of the industry during our exhibition - the trend in Asia is also towards sustainable packaging solutions. In addition, it was great for us that we could once again welcome many international customers here at the fair."