ORION installs first CI-flexo press in South Korea using waterbased-inks for food packaging
Since 2014 South Korean confectionary producer ORION is constantly searching for ways, to make the food packaging for their products more eco-friendly. In 2020 Orion decided to switch to waterbased-inks without solvents. Orion also decided to use CI-flexo technology for this, instead of gravure technology which they focused on until now.
As this decision affects not only the machine itself but also the surrounding processes it was a carefully prepared buying process. After evaluation of different flexo-printing machine manufacturers Orion invested in the MIRAFLEX II by W&H. With the installation of the MIRAFLEX II in 2020 Orion is now the first food packaging printer that uses flexographic printing with water-based inks in South Korea.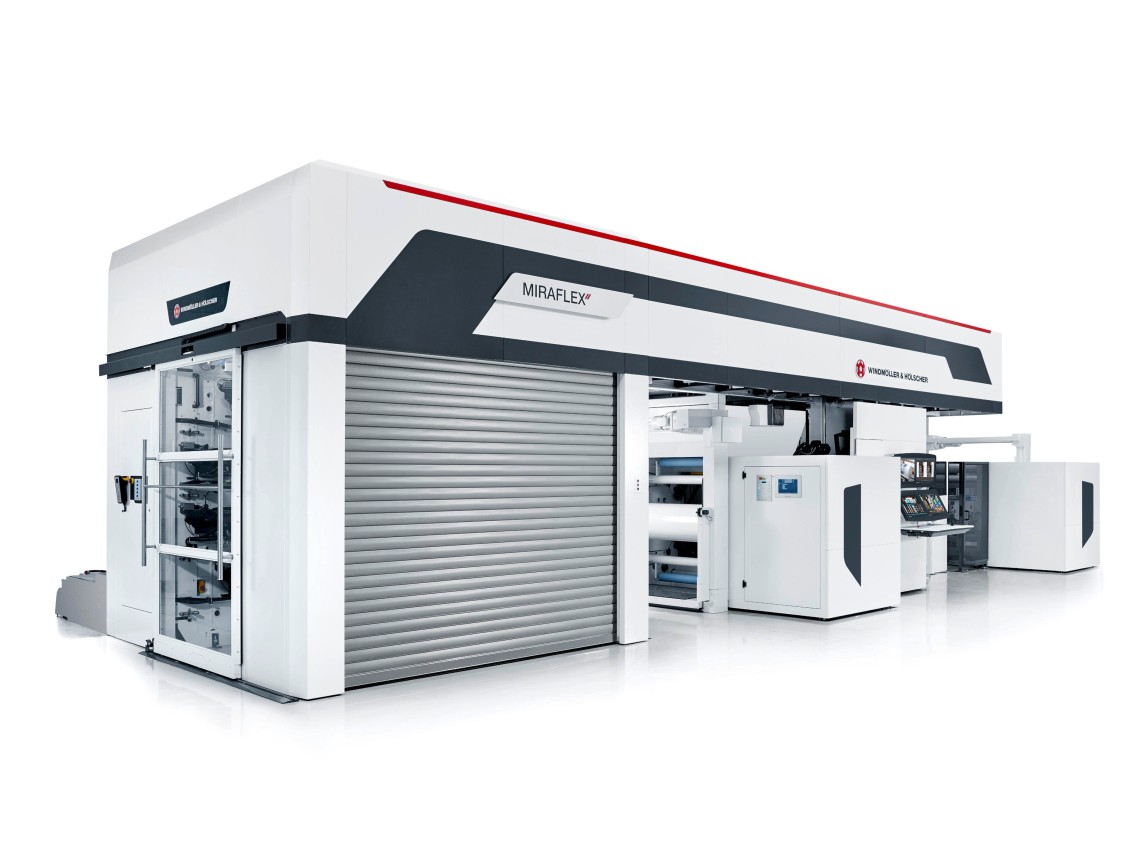 Choosing the right partner to find the best technical solution
Being very experienced with gravure printing, this was the first flexo-printing press for Orion – and the first one in South Korea in the food market in general. Orion's goal was to find the best technical solution to print food packaging with water-based inks right with from the start. In addition, Orion expected to reduce annual ink usage by 50% compared to gravure. From day one, W&H experts engaged in in-depth technical discussions with the team from Orion. Once different approaches were mapped out, several flexo printing trials were done in the technology center of W&H to compare the different possibilities. "Even under difficult COVID-19 conditions, it was very important for us to be remained as a reliable partner from the first concepts to the running machine", explains Ki Hyoung Do from W&H in South Korea.
Going into production: Successful technology switch, environmental benefits, and improved working conditions
The eight color MIRAFLEX II equipped with an inline-flexo unit was installed on time in Orion's facilities in Ansan and is now in full production for thirty two packaging products. The printing quality has remained on the excellent level Orion expects for their food packaging. Orion actively promotes their new eco-friendly packaging with copper-free printing without solvents. They also achieved the goal of 50% less ink usage. Beside these environmental benefits, Orion also reports that the working environment was greatly improved.
Next step: Flexo-Printing with water-based inks for all products
With this good experience, Orion announced in January 2021 that they will further invest in flexo printing facilities. Their goal is to produce eco-friendly packaging materials for their entire product range using flexographic printing using waterbased-inks. W&H will remain their trusted partner on this way: The order for a second MIRAFLEX II was already placed.